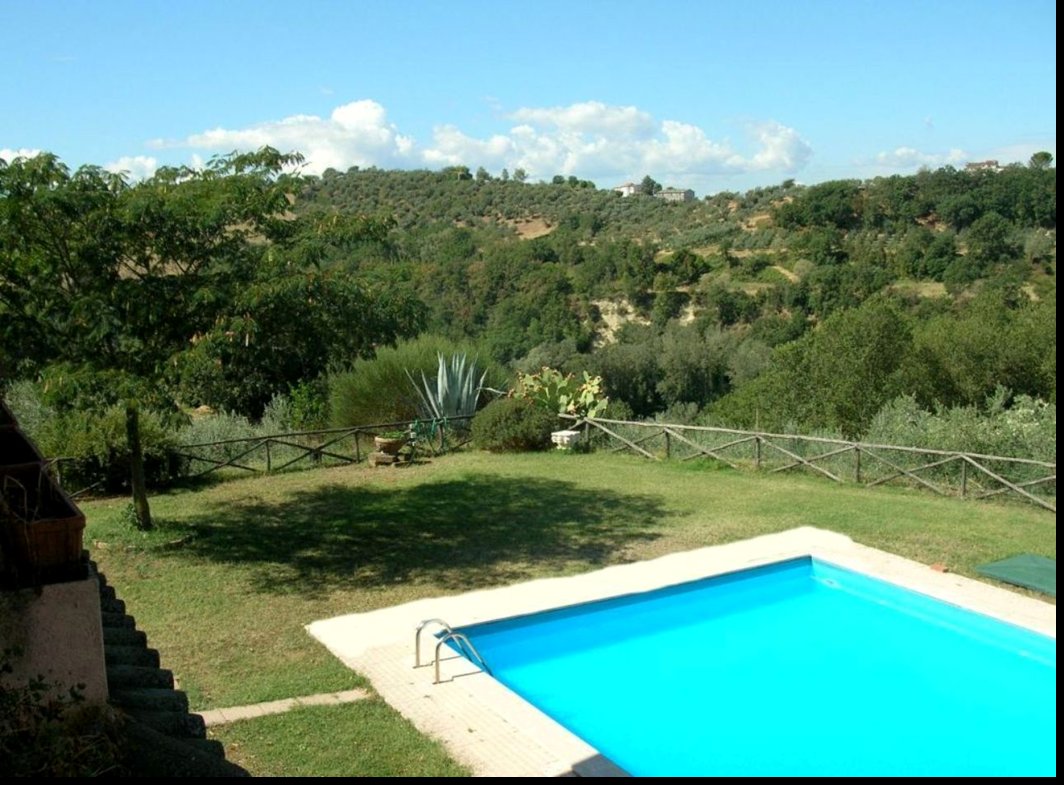 At Montebuono, in the nature of Sabina's green hills,
Cerasa Marina B&B is located in a panoramic position to a short distance to Rome.
Colors and perfumes of Spring season,
the swimming-pool for diping and refreshing, in the warm sunny days
among olive trees, bays, strawberry-trees.
In autumn and winter, when there are storms and rainbows, the hit of the fireplace,
the olive picking, the preparation of the olive oil and its tasting.
An excellent place to people who are looking for relax, sports, history, culture and cooking.